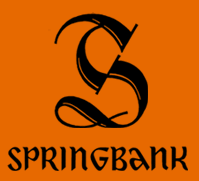 Springbank-Tasting-Dinner
Presentation of different whiskys including menu and music.
Line up to be announced soon. Including Springbank specialtys and the Limburg Dozen
Date:
Saturday 25th of April 2020, 8.00 p.m.
Location:
Villa Konthor / cellar
Price:
95,00 EUR including whiskys, menue & live music
Hosts:
Ranald Watson
ATTENTION: TICKETS CANNOT BE SOLD VAT FREE TO THRID PARTY COUNTRIES. PLEASe ALWAYS ORDER AND PAY TICKETS WITH VAT
Attention: No shipment of tickets: Please use "Tickets by mail" when ordering. Your name will be placed on a list for entrance.