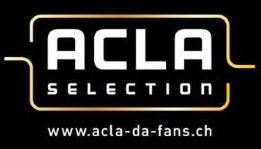 Benrinnes 1997 - Acla Selection
Whisky: Benrinnes
Age: 18 years
Distilled: 1997
Bottled: 2015
Bottled by: Acla Selection
Region: Speyside
ABV: 52.2%
Outturn: 138
Cask Type: Hogshead no. 819
Volume: 70cl
Additional Information:
Tastingnotes: Benrinne's single malt is usually rather beefy and even slightly peated.This 1997 vintage has a mighty oily body, with orange and lemon notes with honey dominating. These fruity notes are complemented with spices and a delicate, soft peat smoky finish. A perfect all-rounder that actually always fits.

Add this procuct to shopping cart

---

Art. No.
Benrinnes 1997 - Acla Selection
Price
Quantity

---