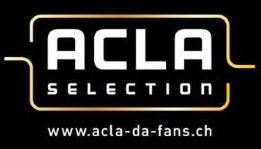 Glenrothes 2007 - Acla Selection - 4 Seasons
Whisky: Glenrothes
Age: 12 years
Distilled: 10/2007
Bottled: 12/2019
Bottled by: Acla Selection
Region: Speyside
ABV: 54.4%
Outturn: 142
Cask Type: Sherry Butt
Volume: 70cl
Additional Information: 4 Seasons series
Tastingnotes: This 2007 vintage matured in a sherry butt and has a rich aroma of toffee, dried fruit, herbs, cinnamon and chocolate. Typical Oloroso notes of chocolate, mocha, dark forest fruits, herbs, freshly sawn oak, cane sugar and pecan follow on the palate. Very lively and mouth-filling. The finale is long and sweet with creamy milk chocolate, oranges and apricot jam. Pepper and oak. The typical Oloroso drought is missing. A clean and rock solid sherry malt without extremes.

Add this procuct to shopping cart

---

Art. No.
Glenrothes 2007 - Acla Selection
Price
Quantity

---