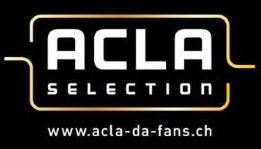 Ledaig 2001 - Acla Selection - 4 Seasons
Whisky: Tobermory - Ledaig
Age: 19 years
Distilled: 2/2001
Bottled: 3/2020
Bottled by: Acla Selection
Region: Isle of Mull
ABV: 52.7%
Outturn: 89
Cask Type: Hogshead
Volume: 70cl
Additional Information: 4 Seasons series
Tastingnotes: A Ledaig from the Tobermory Distillery on the Isle of Mull. Matured in an ex-bourbon hogshead, but this time a full 19 years old, distilled in 2001: That not only sounds promising, it is too! The aroma starts with sweet honey, roasted almonds and there is a delicate smoke underneath. Cranberries and ginger. Honey-sweet and oily on the palate. The soft smoke is woven in very harmoniously in the background. Pineapple, strawberries, cream and a sea breeze. Long-lasting finish with marzipan, gentle salt and fine herbs. The smoke seems to "float away" ...

Add this procuct to shopping cart

---

Art. No.
Ledaig 2001 - Acla Selection 4 Seasons
Price
Quantity

---